Tired of a slow internet connection? We can hook you up with a fiber optics connection.
You can come to do some work, upload your holiday pictures or just spend some time on Youtube.
Coworking Space in Puerto Viejo, Costa Rica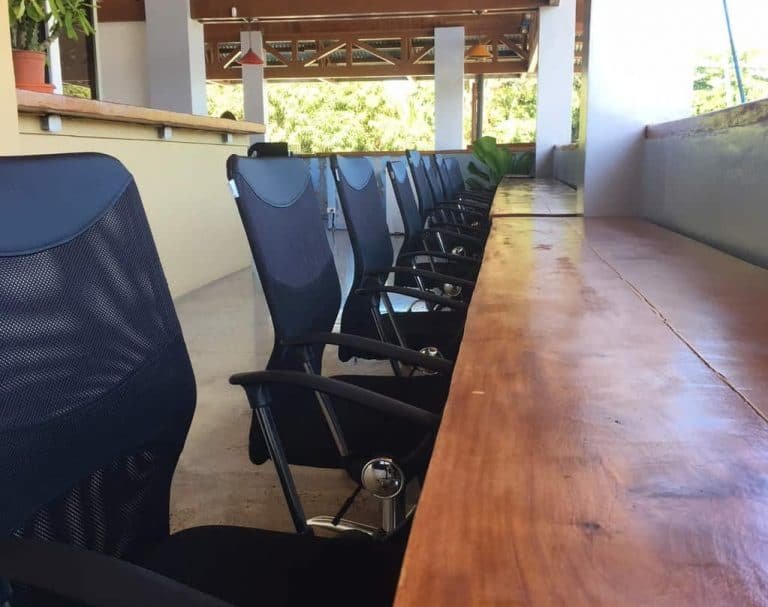 We have over 20 desks with comfortable office chairs, as well as other seating options. Most of them offer jungle views.
Feel free to change desks throughout your stay.
We have 2 meeting rooms equipped with TV and A/C as well as a small private room for calls.
One room accommodates 4-6 people and the other 6 to 8.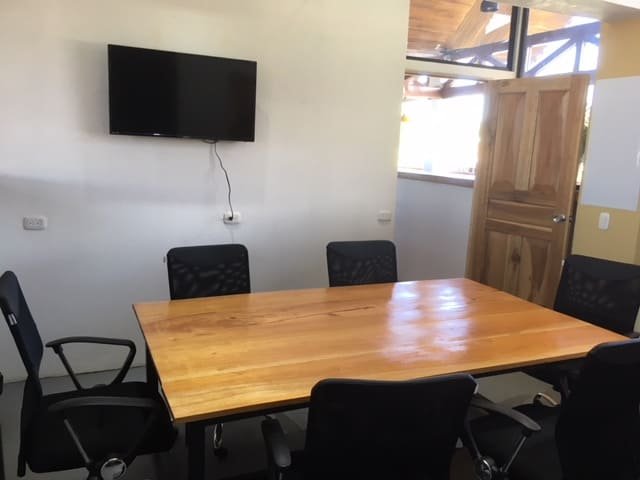 You can also work and/or relax in our lounge area. We have bean bags, sofas and a couple of games.
Not your usual coworking space
If you're a digital nomad, you might have already visited a fair amount of coworking spaces all around the world. 
Well… let me tell you something… we're not your typical coworking space!
One thing we wanted to focus on while structuring our space was to ensure that we incorporated some Pura Vida.
If you're not familiar with Costa Rica yet, Pura Vida is a famous saying here meaning that we shouldn't take things too seriously, but embrace life for what it is. That's especially true in the Caribbean coast and in Puerto Viejo.
Don't be afraid though, we have taken all measures for people to be productive. We have office desks and chairs, a solid fiber optics line and delicious, organic coffee!
We offer two different pricing options.
One based on usage, allowing you to buy a time package and use it as you wish over one month, the other a membership allowing you to come as often as you want for a week or a month and also have access to discounts, the coworking area and more.
MEMBERSHIP*

DAY

$15

WEEK

$60

MONTH

$180
* Includes use of coworking area, discounts with our partners, 10% off on food and drinks, high-speed internet, private FB group and more!
HIGH SPEED INTERNET ONLY*

1 hour

$4

2 hours

$6

6 hours

$15

12 hours

$24
* Validity one month. Doesn't include access to the coworking area.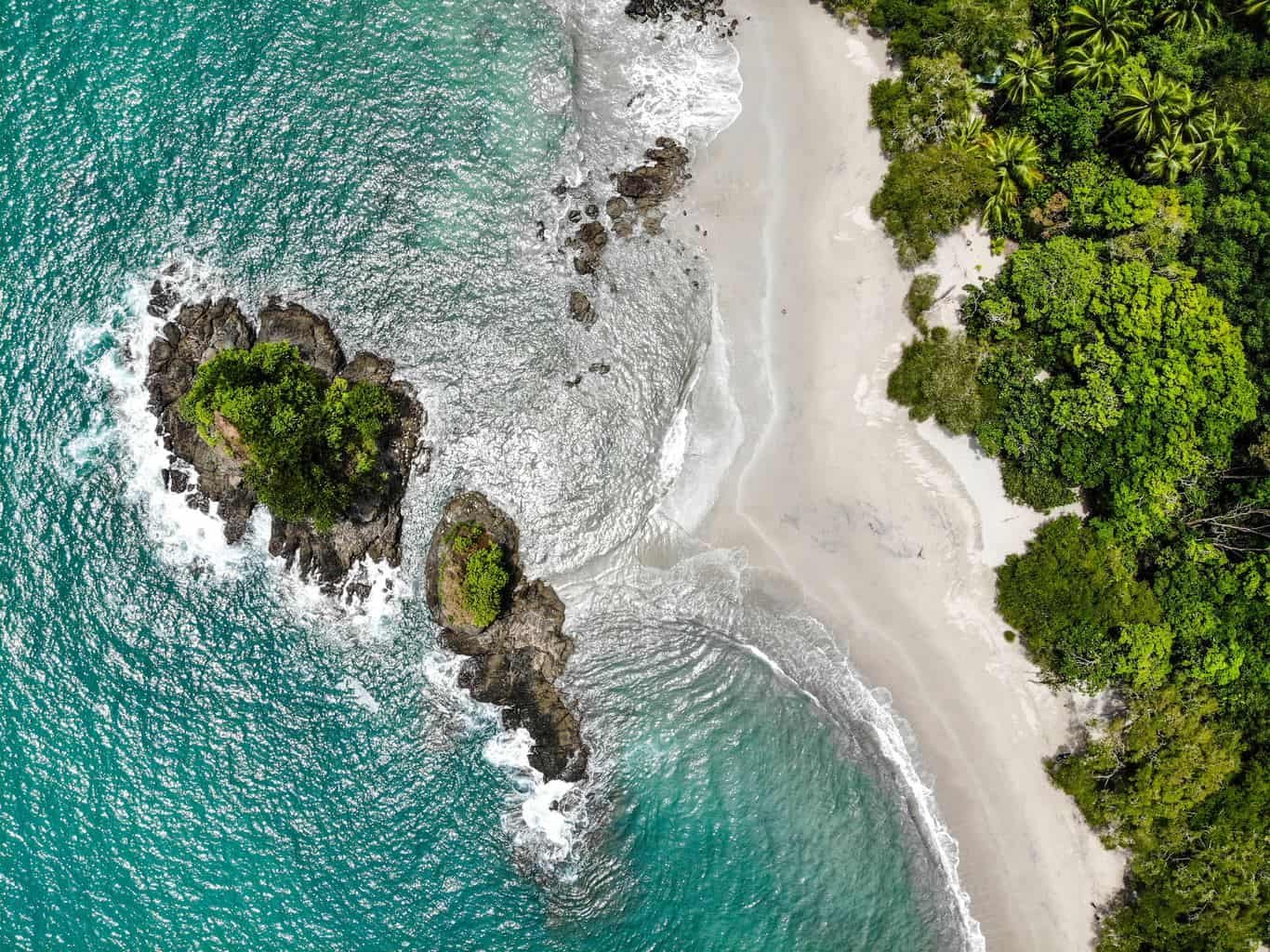 Why work in Costa Rica? Costa Rica is a great country to work from for many reasons. The biodiversity is rich and you can easily see lots of wildlife. From our coworking space you can spot a family of howler monkeys that lives in Puerto Viejo. Besides monkeys, you can see sloths, birds, iguanas and many more. The surrounding jungle also brings some extra peace and helps when you have to work under tight deadlines. 
Another reason is that people here are lovely! This alone is a sufficient reason to decide to work in Costa Rica. People are just so nice and relaxed. They're always willing to help and so is our staff. If you have any questions regarding the area or Costa Rica in general, don't hesitate to ask. We won't bite!
We truly believe that Costa Rica is a great destination for digital nomads. If you're still looking for a coworking space around the globe, we hope that we managed to convey some of the love we have for the country throughout this little paragraph and hope to see you soon in Puerto Viejo!
Most frequent questions and answers